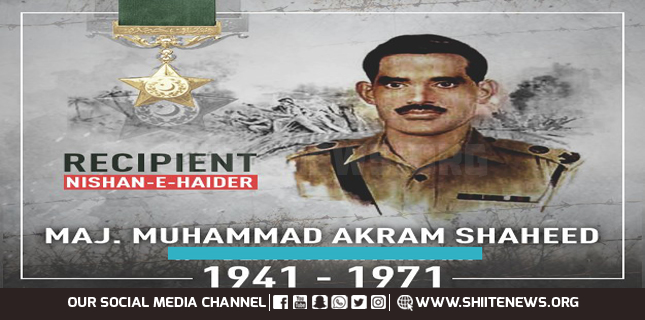 Nation observes 49th Martyrdom Anniversary of Major Akram Nishan e Haider to pay homage to the great martyr who valiantly defended motherland Pakistan.
According to the Pakistan Army traditions, wreath laying ceremony held at monument of Shaheed Maj Muhammad Akram at Jhelum.
Nation observes 49th Martyrdom Anniversary of Major Akram
According to ISPR, Pakistan Army paid rich tribute to Major Muhammad Akram Shaheed Nishan-e-Haider.
Moreover, on behalf of Army Chief General Qamar Javed Bajwa, high-profile army officer laid floral wreath at the grave.
Great Pakistani nation continue to remember such martyrs as national heroes for their valour against all odds.
Meanwhile, Director General Inter Services Public Relations remembered Major Akram Shaheed in a tweet.
He cited Major Muhammad Akram heroically repulsed innumerable enemy attacks. Moreover, he had inflicted heavy losses in battle of Hilli (front).
Major General Babar Iftikhar also lauded supreme sacrifice of the great martyr.
He further noted exemplary courage as hallmark of defenders of motherland.
On the other hand, youth also remembered and lauded the services and sacrifices of the martyr.
Major Muhammad Akram Shaheed was born on 4 April 1938 in a small village named Dinga near Kharian Cantt.