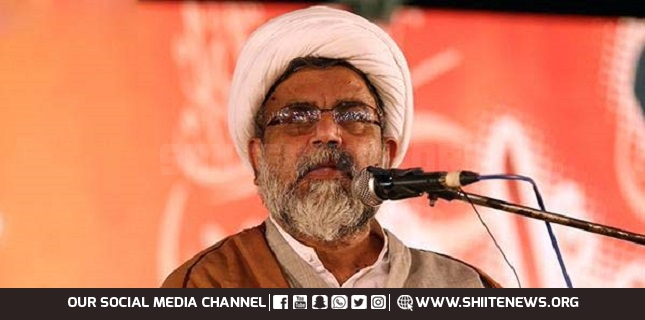 Allama Raja Nasir calls for promoting unity and mutual respect as well as tolerance.
MWM Pakistan secretary general said that nothing else harmed Pakistan to this extent which religious hatred and extremism has caused.
Allama Raja Nasir calls for promoting unity
Majlis-e-Wahdat-e-Muslimeen leader expressed these views, in meetings of various delegations during his Sindh province's visit.
While talking to them, he said MWM's narrative of unity and mutual respect has won, while takfiris' narrative failed.
Allama Raja Nasir Abbas Jafari further said that Sunni and Shia Islamic scholars demonstrate unity and brotherhood at all major forums.
He said that state institutions, government and people should unanimously counter forces of hatred, disunity and intolerance.
Meanwhile, he also spoke on regional and global geopolitical and geostrategic developments.
He said that some Arab regimes support to Israel benefit Israel the most which pose serious threat to Muslim Ummah.
While pointing Israel-US nexus, Allama Raja Nasir said that Zionist-Crusader mindset can never be friend of Muslims.
Moreover, he said U.S. and Israel always bite in the guise of friendship that make them untrustworthy.
MWM leader said that parting and distancing from hem guarantee security and sovereignty (of nations).