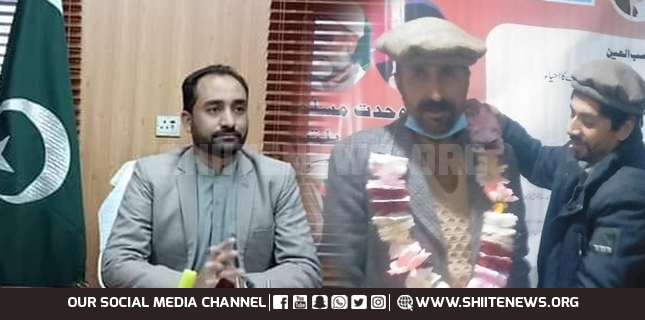 Kazim Meesam and Ilyas Siddiqui appointed Minister and special assistant to the chief minister Gilgit Baltistan, respectively.
Both of them belong to Majlis-e-Wahdat-e-Muslimeen (MWM).
Special Assistant Ilyas Siddiqui would assist the CM on minerals related affairs, while Kazim Meesam got agriculture ministry.
Kazim Meesam and Ilyas Siddiqui appointed
Newly-elected Chief Minister GB Khalid Khurshid announced his 12-member cabinet today.
Governor Raja Jalal Maqpoon administered oath to the cabinet members at an oath-taking ceremony.
Prime Minister Imran Khan specially attended the ceremony and assured them of federal government's all out support.
Moreover, he said that he would immediately direct the federal government to launch work for granting provisional provincial status to GB region.
Meanwhile, MWM leaders Syed Asad Abbas, Allama Shaikh Nayyar Abbas, Ghulam Abbas and members GB Assembly Allama Ali Akbar Rajai and Kaneez Fatima also attended.
Later, Prime Minister Imran Khan inaugurated Himalaya and Nanga Parbat National Parks in Gilgit-Baltistan on Wednesday.
That aim to protect endangered wildlife and promote eco-tourism in the area.
Prime Minister's Special Assistant on Climate Change Malik Amin Aslam announced this, while speaking at a news conference in Islamabad on Wednesday evening.
The MWM-PTI GB accord
MWM had reached an accord with the Pakistan Tehreek-e-Insaf ahead of GB election.
Due to that understanding and adjustment, MWM fielded only three contestants in the direct election. They supported PTI in other constituencies.
Now, the party has three members in the house of 33-strong Gilgit Baltistan Legislative Assembly.