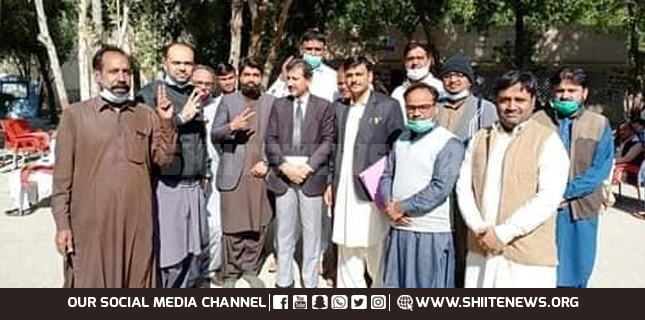 ATC acquits 40 Shia mourners who attend Youme Ali procession in Shikarpur during the month of Ramzan.
Shia Muslims bring out mourning procession in commemoration of martyrdom anniversary of Imam and Caliph Hazrat Ali (AS).
ATC acquits 40 Shia mourners
Shikarpur-based Shia Muslims also took out mourning procession as per ancient tradition which they follow across Pakistan since long.
Unfortunately, police registered case against them in violation of the Constitution.
Police arrested Shia mourners, including Asghar Ali Sethar, secretary general MWM Shikarpur district.
Majlis-e-Wahdat-e-Muslimeen-led Shia mourners waged legal battle and finally won the illegal case.
Anti-terrorism court (ATC) exonerated and acquitted all the 40 and ordered their release.
Shia Muslims say that some biased officials in the state institutions have launched an anti-Shia campaign.
From time to time, they themselves or through fanatics and sometime through outlawed terror outfits, target Shia Muslims under one or another pretexts.