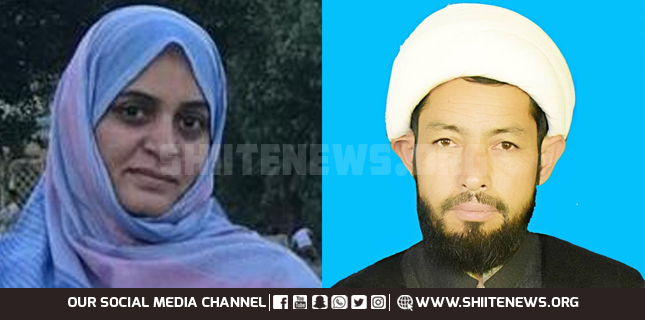 MWM gets technocrat and woman seat in Gilgit Baltistan Assembly as a result of its pre-election understanding and adjustment with PTI.
The Pakistan Tehreek-e-Insaf had recached accord with Majlis-e-Wahdat-e-Muslimeen to include MWM's nominees for one woman and one technocrat on reserved seats.
MWM gets technocrat and woman seat
Due to that Allama Ali Akbar Rajai has become Member Gilgit Baltistan Legislative Assembly (GBLA) on technocrat's seat.
Furthermore, MWM's women wing GB chapter's Kaneez Fatima has become MLA GB on one of women's reserved seats.
Majlis-e-Wahdat-e-Muslimeen already won one constituency of GBLA from Skardu where Kazim Maisam defeated rival contestants.
However, the party lost to rivals on two other constituencies.
In all, the MWM had fielded three contestants but they had not fielded contenders on remaining constituencies due to understanding with PTI.
Those electoral adjustments, the sort of electoral alliance, brought two reserved seats as well.
Hence, now MWM has three MLAs in Gilgit Baltistan.
Technocrat Allama Ali Akbar Rajai was serving as Friday prayers leader besides having the post of secretary general MWM Kharmang chapter.
GBLA comprises of 33 members; of them, six reserved for women and three for technocrats.
Direct election is held for 24 general seats, while aforesaid 9 reserved seats are filled as per winning parties' total strength after the results of general election.