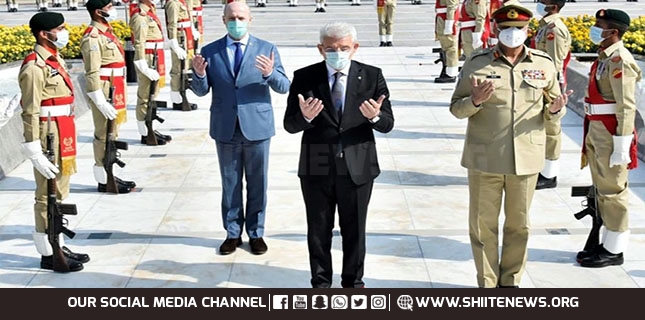 Army Chief says Pakistan Army will protect people along LoC – Line of Control.
Chief of Army Staff (COAS) General Qamar Javed Bajwa said this during his visit to Rawalpindi Corps Headquarters on Wednesday.
Army Chief says Pakistan Army will protect people
He said that Pakistan Army would continue to ensure protection and security of people along the line of control (LoC).
Relevant personnel gave him comprehensive briefing on prevalent situation along LoC and operational preparedness of the formations.
According to an Inter Services Public Relations (ISPR) press release, the COAS appreciated resilience of Kashmiri population.
He lauded Kashmiris' resilience although Indian Army was deliberately targeting them on both sides of the LoC.
Meanwhile, the officials concerned also briefed him on the developmental work being undertaken in Rawalpindi Cantonment.
Moreover, the COAS expressed his satisfaction over the progress and appreciated the civil administration in that regard.
On Thursday, Chairman of Presidency of Bosnia & Herzegovina Sefik Dzaferovic held a meeting with Army Chief General Qamar Javed Bajwa in Rawalpindi.
During meeting, the two sides discussed regional security and Pakistan Bosnia relations.
The Army Chief said Pakistan attaches great importance to brotherly relations with Bosnia & Herzegovina.
He said Pakistan is proud of strong bond of love and support between people of two countries.