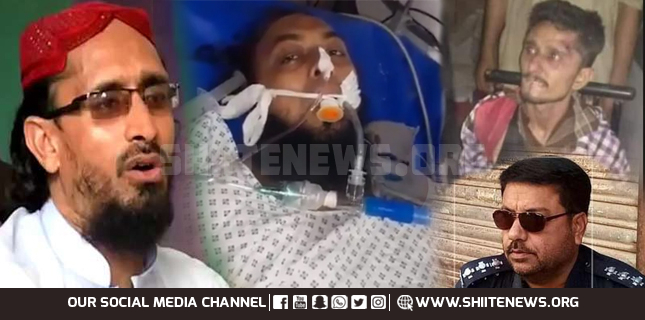 Armed attack on Mufti Abdullah Yameen proves war within Deobandi sect which has turned violent extremist and fanatic due to brainwashing and funding from Saudi Wahhabi monarchy.
Deobandi gangster Mudassir who attacked Mufti Abdullah had earlier undergone three-year imprisonment due to role in Lyari gang war.
Armed attack on Mufti Abdullah Yameen proves war within
Outlawed Deobandi takfiri terror outfit Sipah Sahaba (ASWJ) had come forward to divert attention from inside job in the attack. The outfit and some of its allies JUIF tried to mislead people and gave it sectarian colour.
They tried to mislead people on sectarian identity of the accused Mudassir (Ghanchi Memon) and SHO Police Zafar Iqbal Mohmand. Both of them belong to their Deobandi sect.
Now, social media reports had it the accused attacked Mufti Abdullah due to personal enmity. They say (Deobandi) SHO had personal enmity with Mufti Abdullah and other Deobandi clerics.
The latter had lodged complaints against the Deobandi SHO and got him transferred; hence he turned hostile.
But some say that they fist quarreled over division of Saudi funds and later resorted to armed attack on the cleric who might have secured lion's share.
However, Saudi funding, training and brainwashing of Deobandis have turned majority in this sect either fanatic or violent extremists and terrorists.