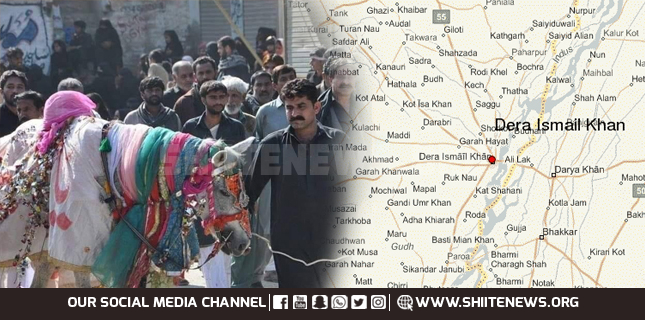 Shia mourners arrested for Chehlum mourning released in Dera Ismail Khan.
Khyber Pakhtunkhwa police also launched a discriminatory and unlawful crackdown on Shia Muslims during Chehlum anniversary mourning.
Shia mourners arrested for Chehlum mourning released
Shia Muslims observe Chehlum or Arbaeen anniversary in commemoration of Imam Hussain-led Martyrs of Karbala.
Although, they bring out mourning processions for centuries, police took unprecedented action against them this year.
They put Shia mourners behind the bars. Among the detainees also included MWM leaders Syed Asad Ali Zaidi, Syed Ghazanfar Naqvi and Zakir-e-Ahle-Bayt Sajid Hussain.
The DIK police arrested them under MPO. Due to efforts of MWM leader Nasir Shirazi, police released them.
Shirazi had met a federal minister belonging to the KP province and formally lodged protest with him over illegal police action.