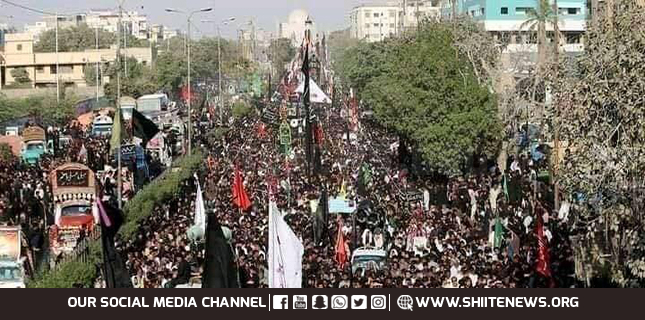 Ocean of mourners at Chehlum of Imam Hussain anniversary processions across Pakistan defeated followers of Umayyad tyranny for one more time, today (Thursday).
All major cities witnessed historic and matchless huge participation of Shia Muslim mourners and like-minded non-Shias.
Ocean of mourners at Chehlum of Imam Hussain
Shia Muslims revere Hussain Ibn Ali, the third infallible of Shia Islam on his martyrdom anniversary and anniversary of the 40th day since his martyrdom on Ashura Day 10th Moharram every year.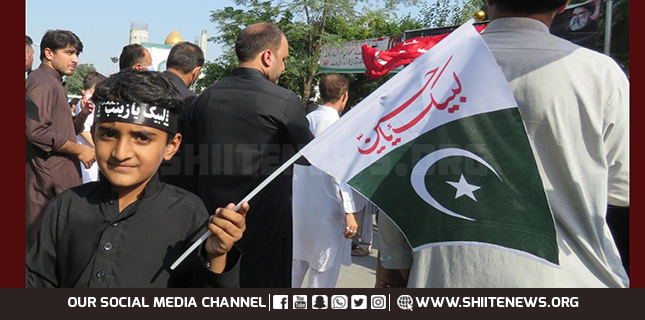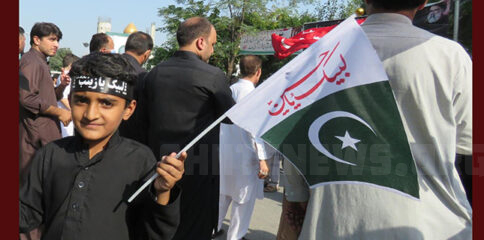 Saudi-funded violent extremists belonging to outlawed terrorist outfit Sipah Sahaba ASWJ – Rah-e-Haq Party and other henchmen had tried to sabotage the Ashura and Chehlum – Arbaeen-e-Hussaini, their level best.
Defeating their nefarious designs with huge public support from the great nation of Pakistan, Shia Muslims and like-minded non-Shias observed sacred mourning or azadari.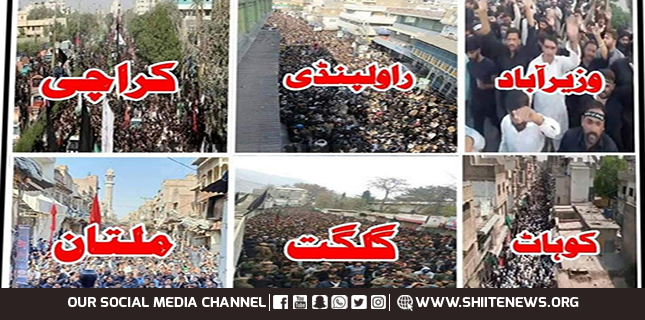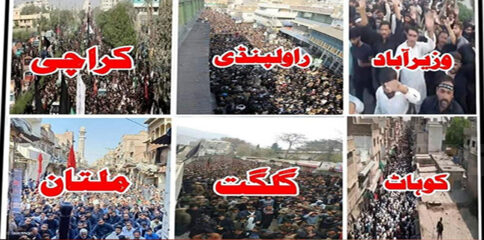 They paid homage to Great Martyrs of Karbala and Leader of those great martyrs Imam Hussain, in particular.
Millions of Shia Muslim mourners and others participated in Arbaeen Hussaini mourning rituals which Pakistanis call Chehlum –a term for mourn on the 40th day of demise of a faithful Muslim.
Shia Islamic mourning rituals include: beating one's chest while reciting Ya Hussain or nohas and marsias, walk in processions, carry Islamic flags, etc.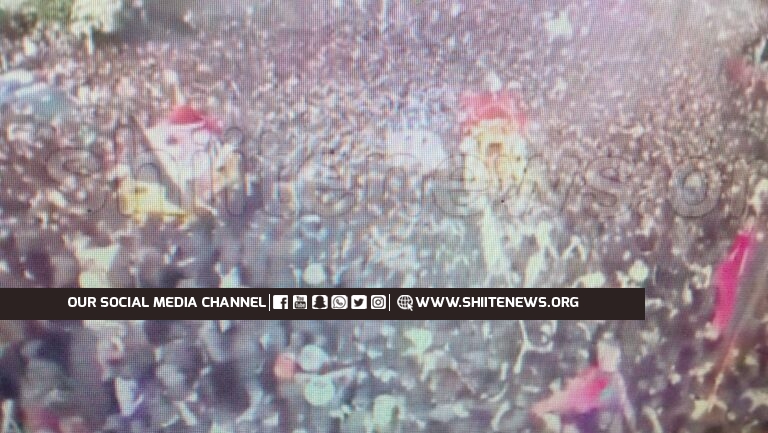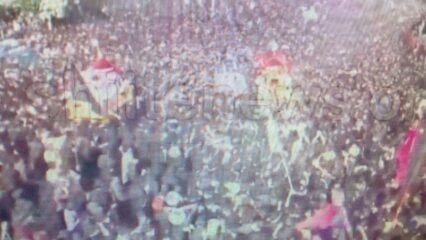 Traditionally, adorers also shoulder some symbolic coffins and take out symbolic zuljanah in memory of the horse of Imam Hussain.
Similarly, they also carry symbolic cradles in memory of 6-month-old Ali Asghar son of Imam Hussain.
Shia Islamic scholars speak on Arbaeen or Chehlum anniversary on the 20th Safar as per Islamic lunar calendar.
They highlight struggle of Imam Hussain and his followers who rejected dynastic Umayyad tyranny of despot Yazid Ibn Muavia.
Shia Muslims offer obligatory prayers en bloc during mourning processions.
Imam Hussain-led Martyrs of Karbala have become an icon and role model for oppressed humanity in struggle against tyranny and despotism.