Pakistan
Pakistani terrorists' links with takfiris: from Zarqawi to Baghdadi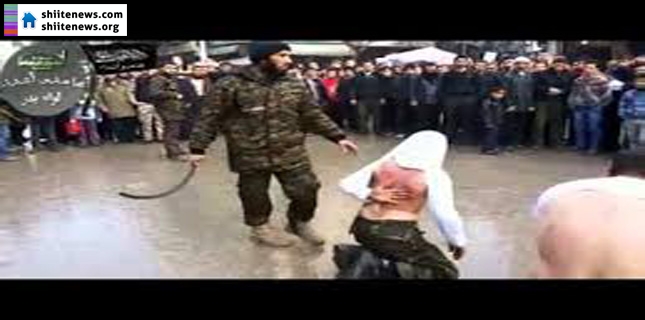 If there ever was a strong bond between Pakistani (takfiri) militants and the Jihadists in Iraq, it was Abu Musab al Zarqawi, confirmed a report of Peshawar-based correspondent of DAWN newspaper.
Born Ahmad Fadeel al Nazal al Khulayleh, the 40-year-old Jordanian had lived for nearly 10 years in Pakistan. He lived and moved around in Peshawar and some of the tribal agencies, spoke fluent Pushto and created roots as strong as marrying a woman from one of the local tribes.
When he moved to Iraq to establish Jamaat al Tauhid wal Jihad, which later became Al Qaeda in Iraq, it was but a matter of time before Pakistani militants would re-establish linkages with Jihadists in Iraq and later in Syria.
"The linkages are old," a security official said. "Many of the veterans of Afghan war are now leading the fight in Iraq and Syria." Fighters made a beeline — quietly. "Not in droves but in ones and twos," the official said.
"Not just ours but others too, who have been here in this region for ages, left to fight in Iraq and Syria," he said of the Pakistani and foreign fighters.
But Pakistani officials would not have bothered much as long as the (takfiri) militants were "leaving and not coming" had the emergence of the ISIL (DAESH or ISIS) and its `caliph', Abu Bakr al Baghdadi, not caught the imagination of Pakistani takfiri militants.
It was in early July that Pakistan's security apparatus picked up indications of (takfiri) militants pledging allegiance to DAESH/IS/ISIL or ISIS. Last month, a printed booklet "Fatah" (Victory), was distributed in a refugee camp near Peshawar that pledged allegiance to the DAESH.
The group distributing the booklet introduced itself as IS, appealed to locals to support the establishment of a caliphate(, the idea of Baghdadi that was rejected by all religious authorities across the Muslim World).
Soon afterwards, a former Tehreek-i-Taliban Pakistan spokesman, Abu Omar Maqbool al Khurasani alias Shahidullah Shahid, declared his allegiance to Baghdadi, along with five other (takfiri) `commanders'. Shahidullah Shahid made it clear they were doing so in their individual capacity and not as representative of the former (takfiri) militant platform.
This was followed by the emergence of graffiti supporting DAISH — in short the IS — in Karachi and Multan as well as hoisting of its black flags in Bahawalpur.
Repercussions for Pakistan
Graffiti, booklet distribution and flag-hoisting notwithstanding, Pakistani militants' response to IS has been somewhat muted.
Even Baghdadi has not had the time to reciprocate Pakistani militants' overtures to open up an IS branch office in Pakistan.
"Baghdadi has more important things at hand right now to think of expanding the IS beyond Iraq and Syria," another security official said.
In his mid-October Arabic video, Shahidullah Shahid spoke of his frequent attempts to reach out to the IS leader.
"The first (pledge of allegiance) came before the announcement of (takfiris') caliphate at the hands of Abu Thayar al Urdani," Shahid reminded Baghdadi.
"The second came on the 5th of this past Ramazan, which I sent through Abu Huda al Sudani," he said.
"And the third came at the end of Ramazan, which I sent by telephone through Omar Abu al Khattab al Shami," he added.
Pleading for acceptance of his baiah, (baiyat) or allegiance, the former spokesman of the banned TTP reminded Baghdadi, "this is the fourth (time). I hope for acceptance and answer."
So far, none of the many Pakistani militant groups has openly come forward to pledge allegiance to IS.
Although three top militant `commanders' — Maulvi Fazlullah, Hafiz Gul Bahadar, and Khan Said alias Sajna — have accepted the existence of the DAESH or IS, they are still loyal to Mullah Omar as their commander.
Tehreek-i-Taliban Pakis¬tan, Jamaat ul Ahrar, led by Abdul Wali alias Omar Khalid Khurasani in a recent communiqué appealed to DAISH and Al Qaeda's Al Nusrah to bury the hatchet and join hands to take on their common foes.
He and his group had in the past been pledging allegiance to Mullah Omar and so far he has not given any indication of changing his mind. But any decision by Jamaat to switch sides may change militants' dynamics in Pakistani terms.
Officials fear that if sectarian militant outfits join the effort to form a Pakistani version of the IS, this could have an adverse impact on the country. "This is a possibility that cannot be ruled out," one government official said. "There can be a leap in sectarian violence."
Shiite News Correspondent adds: Sectarian terrorists mean the Taliban and al-Qaeda's Pakistani allies such as ASWJ, Sipah-e-Sahaba and Lashkar-e-Jhangvi and they are part of takfiri terrorism in all over Pakistan but the pro-takfiris covered up their nexus with DAISH so far.