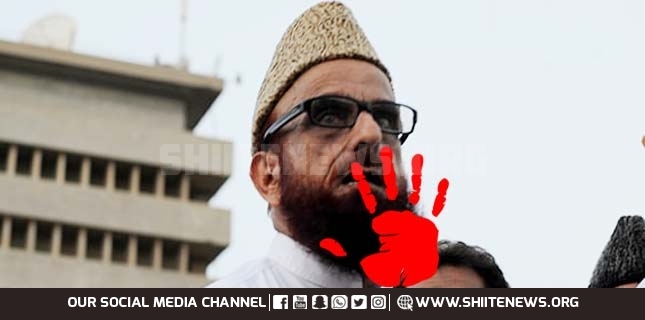 Mufti Muneeb joins nasbis in a bid to retain moon sighting committee chairmanship which government plans to take back from him.
Renowned Mufti Muneeb has disappointed Sunni Brailvis and Shia Muslims as he made a covert alliance with takfiris and nasbis who violate sanctity of Ahle Bayt of Prophet Mohammad (PBUH) and other Muslim saints.
Mufti Muneeb joins nasbis in a bid to retain
Nasbi takfiri Deobandi clerics such as Mufti Taqi Usmani and Dr Adil Khan have never held rallies against notorious Deobandi terrorists.
Sipah Sahaba ASWJ Lashkar Jhangvi and all other terrorist groups in Pakistan belong to Deobandi takfiri nasbi sect.
Deobandi terrorists have massacred innocent schoolchildren at Army Public School in Peshawar in 2014.
Outlawed Sipah Sahaba ASWJ LeJ terrorists of Aurangzeb Farooqui group assassinated Sunni Tehreek leader Saleem Qadri. They also eliminated Sunni Tehreek leadership in Nishtar Park blast.
Similarly, same Deobandi terrorist group massacred Shia Muslims during obligatory prayers at mosques or recommended mourning for Ahle Bayt on anniversaries of martyrdoms.
Neither Mufti Taqi Usmani Deobandi nor Mufti Muneeb Brailvi had led rallies to condemn those Deobandi terrorists and thugs such as Farooqui and Ludhianvi.
But now, they are diverting attention of common man from these heinous crimes of Deobandi terrorists and thugs.
However, Mufti Muneeb is seeking to retain his leadership position at moonsighting committee.