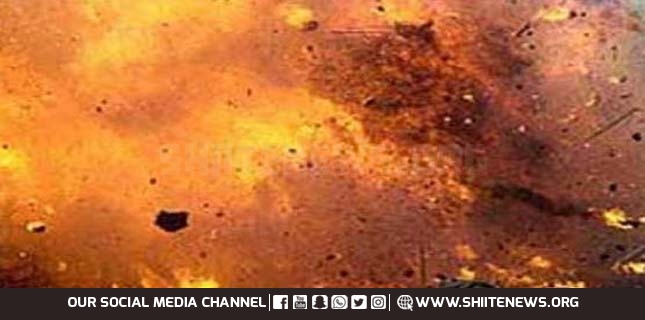 Bomb blast kills one and injures 8 persons in Chaman border town near Afghanistan today (Monday).
Rescue officials rushed to the scene and shifted the injured to a nearby hospital.
Bomb blast kills one and injures 8 persons
Meanwhile, an additional contingent of police officials arrived at Mall Road and started investigation.
Terrorists had fitted the explosive in a motorcycle parked at Chaman's Mall Road, resulting in the blast that killed a passersby.
Later, Prime Minister Imran Khan strongly condemned the explosion in Chaman that killed at least five people and injured several others.
Prime Minister prayed for the departed souls to rest in peace and directed best medical care for the injured, PM office said.
Jamaatul Ahrar trains four suicide bombers for terror attack in Pakistan, according to security agencies officials.
They have issued a threat alert regarding possibility of terror bid from foreign-trained takfiri terrorists besides ethnic separatists.
As per terror threat alert 234, four terrorists have got training at outlawed Harkat ul Ahrar (Jamaatul Ahrar) (in Afghanistan).
The alert letter includes names of Shaheen, Bilal, Suleyman and Saeed Koochi.
Authorities concerned have named Afghan NDS and Indian RAW behind these terror plots.
They said that for the first time, BLA also has trained two suicide bombers.
Hence, threat alerts with images of the potential bombers sent to all the concerned agencies and officials so that they may prevent the terror bid.