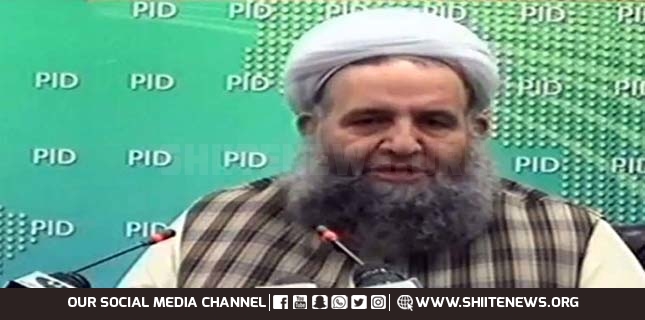 Minister assures Ziarat policy by taking Shia Muslims into confidence.
Federal Minister for Religious Affairs Pir Noorul Haq Qadri gave this assurance during a meeting with Allama Mohammad Hussain Akbar.
Minister assures Ziarat policy
The minister assured that the government would chalk out Ziarat (Pilgrimage) Policy by taking Shia Muslim community into confidence.
Tehreek-e-Hussainia Pakistan leader Allama Mohammad Hussain Akbar called on the minister in Islamabad.
The former thanked the latter over resolutions at legislatures (national assembly and prov9inial assemblies) for reconstruction of demolished shrines and razed graves at Jannatul Baqi graveyard in Madinah.
Since PTI-led coalition government has majority in National Assembly and Punjab Assembly; hence credit mainly goes to them and then to all other legislators for adopting resolutions unanimously.
Furthermore, Allama Mohammad Hussain Akbar also thanked the minister for instant and appropriate reaction to the blasphemer Ashraf Asif Jalali.
He said the blasphemy or sacrilege of infallible Lady of Heavens Bibi Fatima Zahra has saddened and shocked patriot Shia and Sunnis alike.
However, almost the entire polity and mainstream religious establishment condemned Ashraf Asif Jalali and rejected his lies.