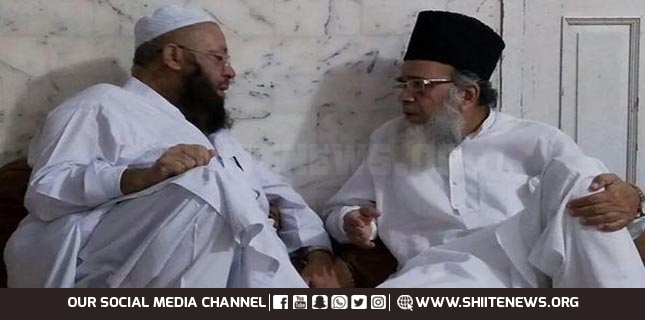 Munawar Hassan and Mufti Naeem died of Coronavirus, Sindh Chief Minister Syed Murad Ali Shah said during the provincial assembly's session.
Jamaat-e-Islami's former chief Munawar Hassan died of Covid19 on Friday.
Munawar Hassan and Mufti Naeem died of Coronavirus
Deobandi seminary Jamia Binouria Al Alamia SITE Karachi's custodian Mufti Naeem died last week.
Sindh Chief Minister Murad Shah claimed that they died of Coronavirus.
Shiite News Urdu first reported Mufti Naeem died of Coronavirus and CM confirmed it.
However, he also clarified that the entire family of Mufti Naeem tested positive for Covid19.
As soon as he made this disclosure, supporters of Munawar Hassan and Mufti Naeem began slamming Sindh Chief Minister.
The latter now claim that Chief Minister Murad Shah has changed his statement regarding Munawar Hassan.
On the other hand, Prime Minister Imran Khan on Thursday urged the people to follow the Standard Operating Procedures (SOPs) in letter and spirit to contain the spread of the COVID-19 virus.
The death toll from the Coronavirus rose to 3962 after 59 more deaths reported during last 24 hours.
Meanwhile, 84,168 patients have so far recovered from the disease.
After 2775 new coronavirus cases over the last twenty-four hours, total tally rose to to 195,745 cases.
Province wise official data of total cases had it: 71987 in Punjab, 75168 in Sindh, 24303 in Khyber Pakhtunkhwa, 9946 in Balochistan, 11981 in Islamabad, 1398 in Gilgit-Baltistan and 962 in Azad Kashmir.