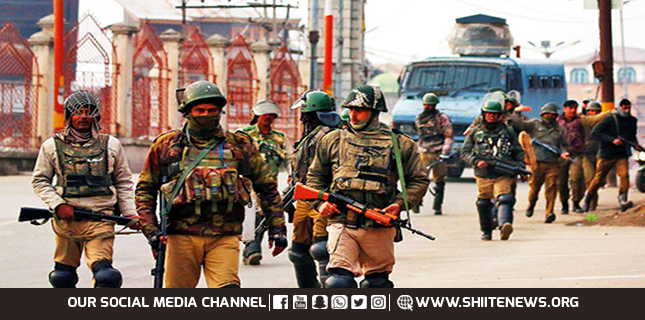 23 Kashmiris martyred due to Indian state terrorism since June 01, 2020 in Kashmir.
Radio Pakistan has released this report, quoting Srinagar-based Kashmir Media Service.
23 Kashmiris martyred due to Indian state terrorism
It reported Indian troops in their continuing acts of state terrorism have martyred 23 Kashmiri youth, including young boys.
They perpetrated this heinous crime during cordon search operations since 1st of June (2020) in different areas of the held valley.
According to the report which Research Section of Kashmir Media Service in Srinagar released on Thursday, Indian troops also looted money, gold and other valuables.
Moreover, they also arrested dozens of youth and humiliated inmates during the operations.
They also destroyed over a dozen houses during cordon and search operations.
Meanwhile, Indian troops also launched a violent cordon and search operation in Budgam district.
They subjected the locals to huge inconvenience.
Indian troops cordoned off Pathanpora area of the district late last night and launched searches.
They also sealed all entry and exit points of the area and the operation continued till last reports came in.
Turkish lyricist dedicated a song "Kashmir Is My Name"  to Kashmir.
Istanbul-based poet, English language lecturer and a professional composer Turgay Evren released thge song globally on Wednesday.
She said she dedicated the song to all oppressed people of the world.