Pakistan
Israel must stop violating international law: Pakistani FM Qureshi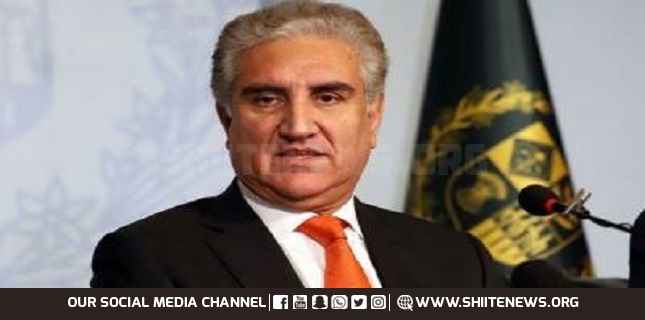 Pakistan's Foreign Minister Shah Mahmood Qureshi said on Wednesday that the Zionist Regime of Israel must stop violating international law.
According to the Pakistani Foreign Ministry, Shah Mahmood Qureshi, in a speech at a meeting of the Ministers of Foreign Affairs and the representatives of the member states of the Organization of Islamic Cooperation in Jeddah via video conference, stressed Pakistan's support for the Palestinian cause and solidarity with the Palestinian people.
He said the Pakistani government was "deeply concerned" about the agreement reached by the Israeli coalition parties to advance the plan to annex the occupied Palestinian territories, including parts of the strategic Jordan Valley.
He stressed: "We call on Israel to refrain from any unilateral action that would lead to the annexation of the occupied Palestinian territories and the violation of international norms, including the violation of UN resolutions."
The Pakistani foreign minister added that the country also supports the establishment of an independent Palestinian state based on pre-1967 borders with East Jerusalem as its capital.
He said: "The struggle of the Muslim people in Palestine and Kashmir to achieve fundamental rights is similar; issues that are still on the agenda of the United Nations and the Organization of Islamic Cooperation."
Qureshi called on the international community to play a role in resolving the Palestinian issue and the Kashmir conflict based on the aspirations of the two nations and the UN resolutions.
Pakistan has no diplomatic relations with the Zionist regime and has repeatedly condemned Israeli inhumane crimes during the brutal attacks on Gaza.