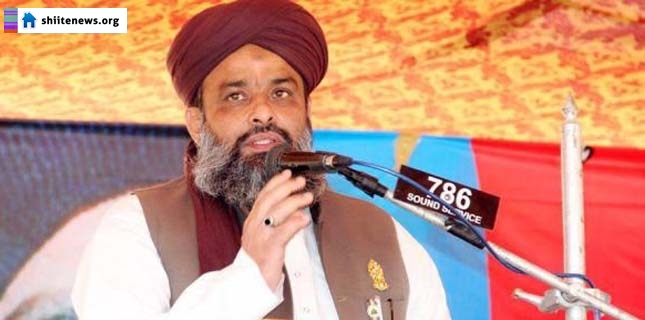 Sunni Tehreek leader holds US and its allies responsible for Syria crisis while reacting to the desecration of tombs.
Head of the Sunni Movement Pakistan Sarwat Ejaz Qadri condemned desecration of shrines, tombs and graves of Islamic saints.
Sunni Tehreek leader holds US and its allies responsible
Qadri said agents of Crusaders and Zionists must refrain from sacrilege of sacred shrines.
He held United States (US) and its allies responsible for current situation of Syria. He urged them to pay attention to internal situation of their own countries.
Meanwhile, Pakistan government minister Pir Noorul Haq Qadri for religious affairs Pir Noorul Haq Qadri spoke to Syrian minister for Auqaf Abdul Sattar.
The Syrian minister shared facts regarding desecration of grave of the ruler Abdul Aziz of Umayyad era early this year.
He said Nusra Front terrorists had occupied that part of Syrian province Idlib and Syrian regime liberated that area in January 2020.
Federal Minister Qadri told Syrian Minister Abdul Sattar about Pakistani people's feelings over the news.
Syrian Auqaf Minister Abdul Sattar Syed said that the images of the grave (that went viral on social) had showed the condition during Nusra Front control.
However, he made clear that Syrian regime has begun renovation of the tomb and rehabilitation of the neighbourhood.
He also cited that takfiri terrorists had earlier desecrated many shrines and graves in Syria.
Minister Qadri shared this news in a series of tweets.