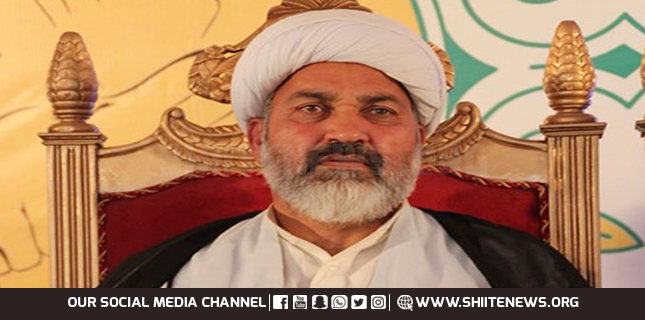 Allama Asadi predicts fall of President Trump due to protest in United States of America (U.S.).
MWM Punjab chapter secretary general Allama Abdul Khaliq Asadi commented on ongoing protest campaign across the U.S.
Allama Asadi predicts fall
He said that President Donald Trump also endangered internal security of his own country after putting the global peace and security under threat.
He said the U.S. faces the consequences of its government's policy.
Furthermore, he said the U.S. was facing retribution for putting other countries on fire.
Allama Asadi noted protest outside White House amid curfew in many states while President Trump had to flee and got shelter in bunker.
He said wave of protest would spread to UK and regimes would not be able to deal with them.
Meanwhile, he reminded the U.S. and UK regimes of their plots for inciting others to demonstrations but now they have fallen to their own plots.
More on U.S.: