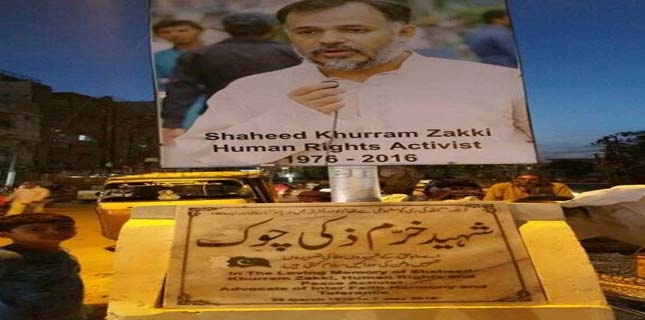 Khurram Zaki remembered on fourth anniversary of martyrdom today.
He embraced martyrdom in 2016 while running a campaign against the takfirism of banned terrorist outfits particularly proscribed ASWJ and its ringleaders.
Khurram Zaki remembered on fourth anniversary
Family and friends hold mourning congregations to pay homage to this great martyr and loyal son of Shia Islam because he demonstrated steadfastness against the enemies of Islam and humanity.
They continue to miss great and brave son of Shia Islam Khurram Zaki on the fourth anniversary of his martyrdom.
Khurram
He was a civil society activist and known among rights activists as principled man.
Shiite News appeals to the readers to recite Surah Fateha for the soul of martyr Khurram Zaki.