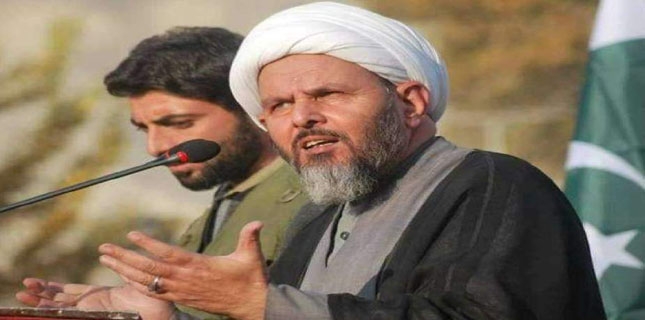 Islami Tehreek leader rejects Indian claim over Gilgit Baltistan while referring to historical facts.
Allama Shaikh Mirza Ali reminded India that people of Gilgit-Baltistan had turned down the Maharaja's annexation move on October 27, 1947.
Islami Tehreek leader rejects Indian claim
He said that Gilgit-Baltistan people fluttered Pakistan's flag and for last 72 years fighting against Indian alongside Pakistan armed forces.
GB based leader asked India why it revoked special status of disputed territory of Kashmir. He said India's controversial citizenship and Kashmir related measures showed Indian want to change the identity of Kashmiris.
Meanwhile, he said that petitioners filed petition in the Supreme Court of Pakistan for constitutional status proved people of Gilgit Baltistan consider it integral part of Pakistan.
Earlier, MWM political affairs secretary condemned Indian crimes against humanity in occupied Kashmir (IOK).
Syed Asad Abbas Naqvi said that Indian forces have intensified state-sponsored oppression in occupied Kashmir (IOJK).
He said that they Indian troops are violating sanctity of chador and char divari.
Naqvi lamented that India also imposed curfew in occupied valley even during the holy month of Ramazan.
Furthermore, he said Indian forces severely torture Kashmiri youth in front of their family members.
In this connection, he also slammed criminal silence of the Muslim regimes and international community.