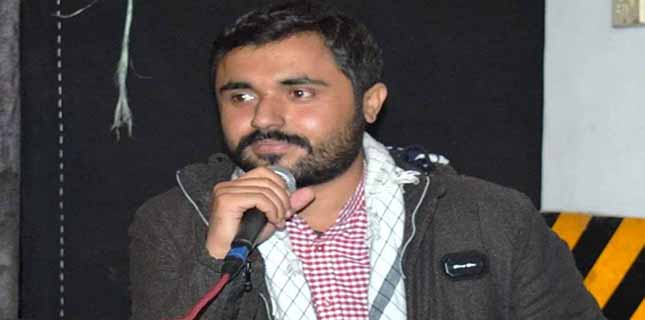 Capital punishment to terrorists demanded for blast in Shia mosque in Lower Kurrum near Pakistan's border with Afghanistan.
Imamia Students Organisation (ISO) Pakistan spokesman Jalal Haider made this demand.
Capital punishment to terrorists demanded
In a statement, he said, those who perpetrate such sort of heinous crimes even during Ramazan have nothing to do with Islam.
He demanded immediate action and capital punishment to the perpetrators of the heinous crime.
He further said terrorists were trying to sabotage the peace which the sacrifices of security forces and locals have established.
On Tuesday, terror blast in Shia mosque on Pak Afghan border left one martyred while the mosque building collapsed.
People believe Daesh takfiri terrorists might have perpetrated this anti-Islam and anti-humanity heinous crime because they have presence in the area.
Area people heard huge stunning blast in Pakistan's north western Lower Kurram area near Afghan border on Tuesday.
According to the local media reports, the building of the mosque collapsed from the impact of the explosion.
They quoted police as saying that the blast injured one man in the mosque blast.
Local people identified him as caretaker at the mosque and some said the martyr had been serving as moazzin.
The building of the mosque collapsed from the impact of the explosion.
Later, law enforcement officials arrived at the site of the explosion. They cordoned off the area and began investigation of the incident.
Police suspected terrorists had planted explosive material at the mosque.
Meanwhile, Member of Parliament Sajid Toori from this district, Anjuman-i-Hussainia Parachinar Secretary Haji Sardar Hussain and Tehreek-i-Hussaini leader Yousuf Hussain condemned the incident.