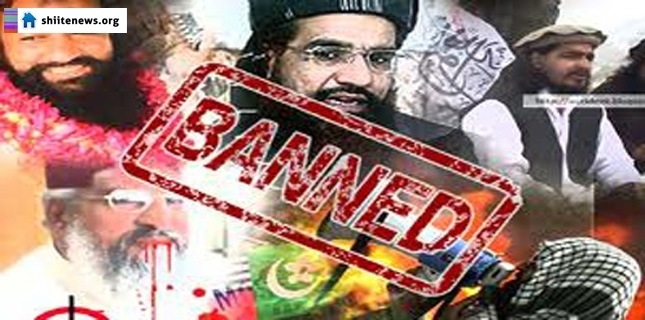 Over 3500 terrorists get out of schedule 4 list of antiterrorism act 1997 that has shocked people across the country.
Majority of these people belong to outlawed/proscribed terror outfits.
BBC reported that the government report which it submitted to the Financial Action Task Force (FATF) in 2018 had listed more than 7,000 people in that list.
Over 3500 terrorists get out of schedule 4
Government named suspected terrorists/militants and their facilitators for anti state and anti-social activities in the list of 4th schedule of ATA, 1997.
However, now National Counterterrorism Authority (NACTA) list includes 3608 names in that list.
According to an official of Punjab Home Department around 1700 excluded from the fourth schedule list hail from that province.
Among them over 1000 belong to South Punjab and particularly districts Bahawalpur, Bahawalnagar, Mailsi and Bhakkar.
https://www.bbc.com/urdu/pakistan-52487634
http://www.molaw.gov.pk/molaw/userfiles1/file/Anti-Terrorism%20Act.pdf