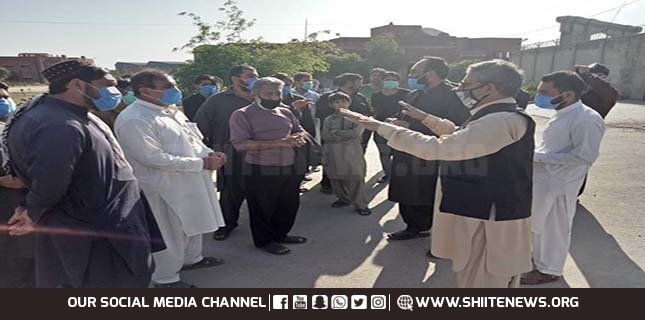 Quarantined Zaireen return homes after negative COVID19 test reports, according to reports received from Sargodha and Gilgit.
Government quarantine centre housed 34 Zaireen. The health authorities conducted their Covid-19 tests.
Quarantined Zaireen return homes
On negative Coronavirus test reports, the authorities shifted them to their houses.
Federal and provincial governments kept Shia Zaireen for more than a month at quarantine centers in two phases of over two weeks.
But, federal and provincial governments had paid no attention to hundreds of thousands who entered Pakistan from abroad.
Such people returned homes without any quarantine.
Notably, Deobandi preaching party Tableeghi Jamaat organised a mammoth congregation Tableeghi ijtima in Raiwind Lahore. Their preachers also spread across Pakistan.
Lately, government came to know they too spread Coronavirus across Pakistan.
Coronavirus infected Deobandi cleric
Coronavirus also infected Deobandi cleric and six family members while Islamabad administration sealed their Babul Islam seminary and mosque.
Government began search for the family after it posthumously tested elderly man buried in Battagram positive for Covid-19.
Islamabad Capital Territory (ICT) finally found that elderly man's son, a khateeb at a mosque in F-7.
Deputy Commissioner Mohammad Hamza Shafqaat said seven members of a family tested positive in Islamabad.