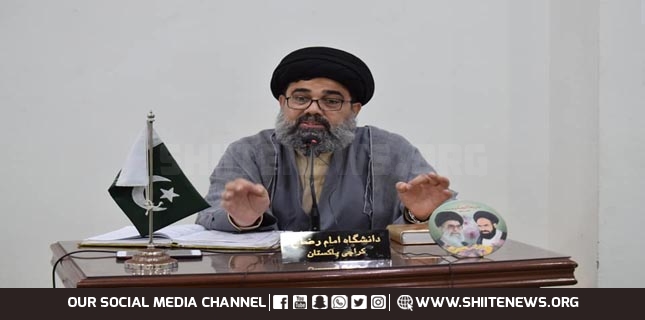 Allama Ahmed Iqbal demands action against profiteers for selling essential edible items at soared prices.
Majlis-e-Wahdat-e-Muslimeen (MWM) Pakistan deputy secretary general Allama Syed Ahmed Iqbal Rizvi express concern over dearness.
In a statement, he drew government's attention toward profiteering.
Allama Ahmed Iqbal demands action
He said that middle class people already suffering much due to lockdown which badly affected low-income people.
He lamented that government has left them at mercy of profiteers who control commercial activities.
Allama Ahmed Iqbal said that government need to take immediate action against profiteers to relieve common man.
Earlier, MWM Sindh chapter secretary general Allama Baqir Zaidi asked government to ensure no one increase prices of essential commodities.
Majlis-e-Wahdat-e-Muslimeen leader alerted that lack of attention of the government may bog the country down in a new crisis.
He said that wheat crop remains in the process of going to markets but profiteers and black marketeers may create artificial shortage of it.
He urged the government to keep everything relating to all this under watch.
Allama Baqir said that government must ensure food items availability without any shortage and without price hike.
Because profiteers are seeking price hike.