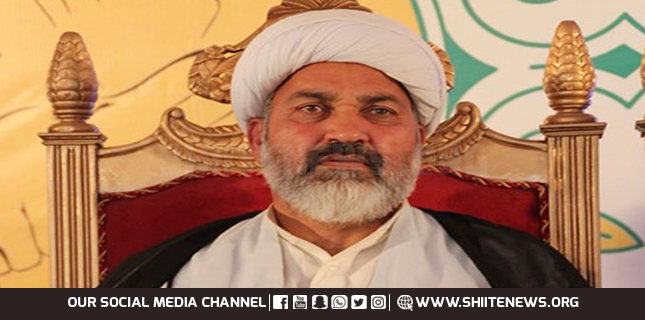 MWM Punjab reviews relief activities of Al Majlis Disaster Management Cell to help deserving families who face multiple problems due to lockdown in the wake of pandemic Coronavirus.
In this regard, Majlis-e-Wahdat-e-Muslimeen Punjab chapter secretary general Allama Abdul Khaliq held a video conference.
MWM Punjab reviews relief activities
His deputy (DSG) Dr Iftikhar Hussain Naqvi assisted him as moderator of the meeting.
They decided to expedite the relief activities across Punjab while strengthening coordination at districts level.
MWM established Al Majlis Disaster Management Cell with Nasir Shirazi as its head.
It deals with the situation arising out of disasters.
Meanwhile, hundreds of MWM workers have begun serving under newly-established AMDMC.
Majlis-e-Wahdat-e-Muslimeen Pakistan's deputy secretary Nasir Abbas Shirazi leads the team.
Moreover, Shirazi urged people of Pakistan to strictly abide by precautionary measures individually to avoid Coronavirus pandemic.
He said that MWM had always supported the government in such efforts on humanitarian ground.
Shia Islamic parties serving humanity
Notably, Shia organizations are providing food items to needy people amid situation arising out of Coronavirus threat.
They are roviding help to all needy people without considering race/ethnicity, colour or religion/sect.
Specially, MWM's Al Majlis Disaster Management Cell, ISO and SUC actively run their separate relief operations.
ISO stands for Imamia Students Organisation while SUC stands for Shia Ulema Council and MWM stands for Majlis Wahdat-e-Muslimeen.
Their volunteers remain active all over Pakistan.
However, their relief activities don't restrict to food delivery but they also provide masks and sanitizers at many places.
Importantly, ISO also offers ghusl-e-mayyat or last ablution to the deceased victim of Coronavirus.
Because, people remain scared of ghusl-e-mayyat due to fear of communicability of the deadly virus.
So, it remains a matchless service to the humanity.
Moreover, the NGO namely JDC also actively provide relief goods to the deserving people without any discrimination.
Unfortunately, some sick-minded people and sectarian hate-mongering clerics are playing mischievous role against JDC.