Pakistan
Five killed in takfiri Taliban terrorist attack in Khyber tribal area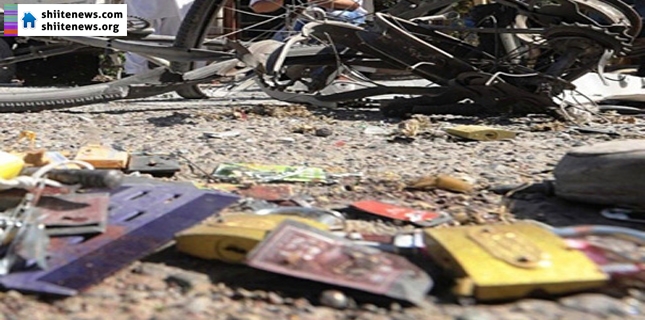 At least five people were killed and seven others were injured on Wednesday in a bomb blast conducted by takfiri nasbi Taliban terroristys in the Khyber tribal region's Tirah valley.
Official sources said the blast which may have been a suicide attack occurred in the Pir Mela area of Tirah valley.
Moreover, sources said it was suspected that a suicide bomber may have targeted volunteers from the Zalakhel peace committee. However, the identity of the victims is yet to be ascertained.
Police and rescue teams immediately rushed to the site of the incident and shifted the victims to a nearby hospital.
Khyber is situated in Pakistan's semi-autonomous tribal belt close to the Afghan border. Groups linked to outlawed takfiri terrorist Taliban and other Al Qaeda, who stage attacks in both countries, are known to have strongholds in the zone.
Military jets have also recently struck insurgent hideouts in Khyber — a tribal area to the north of North Waziristan and bordering Peshawar city — killing scores of suspected militants, signalling as the army chief had earlier said a will to pursue terrorists in even the remotest areas in extension to Operation Zarb-i-Azb which has been underway in North Waziristan.