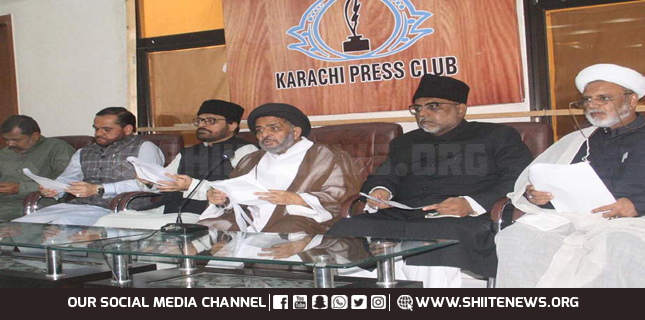 Allama Razi Jafar condemns India over ceasefire violations despite Coronavirus pandemic that poses threat to Pakistan, Kashmir and even India itself.
Jafaria Alliance head and veteran Shia Islamic scholar lamented the timing of the latest violations at Line o Control and working boundary.
Allama Razi Jafar condemns India
He said that shelling and firing targeting civilians along LoC amid global pandemic unmasked true face of enemy.
He said it shows enemy want to harm Muslims at all cost and even during pandemic threat.
Allama Syed Razi Jafar Naqvi condemned Modi-led BJP government.
He said no religion allows its followers to perpetrate such crimes against humanity which BJP government did in Kashmir (IoK) and mainland India.
Meanwhile, TNFJ leader also slammed international community over inaction against atrocities which Israel and India continue to perpetrate in Palestine and Kashmir.
Tehreek Nifaz Fiqh-e-Jafaria (TNFJ) Pakistan leader Allama Hamid Ali Shah Mousavi said that international bodies never took these issues seriously.
He was speaking to TNFJ officials and Zaireen groups in Rawalpindi.
Indian envoy summoned
Pakistan summons Indian charge d'affaires to lodged protest over violations of ceasefire.
Foreign Office on Monday summoned Indian Charge d'affaires to register Pakistan's strong protest over ceasefire violations by India.