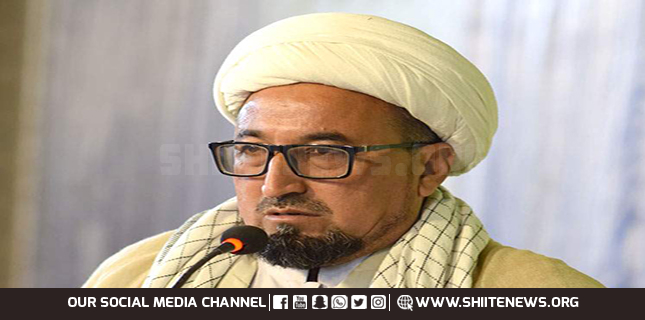 Allama Sadiq Jafari appeals to people to play role against Coronavirus spread in the country.
Majlis-e-Wahdat-e-Muslimeen Karachi chapter secretary general said that people too need to play their role although the government has a due role to play in this regard.
He urged philanthropists to come forwards to help reduce negative impacts of the situation arising out of Coronavirus.
He asked them to help the needy people in their surroundings, villages and cities.
MWM official said that lockdown has badly affected the daily wagers and low-income people the most.
Hence, he called for immediate help to enable them make both ends meet.
Allama Sadiq Jafari said that Al Majlis Disaster Management Cell also has begun delivering food items to the deserving people.
He said MWM's ADMC is providing essential commodities/food item irrespective of religion/sect and ethnicity.
Meanwhile, Shia organizations provide food items to needy people amid situation arising out of Coronavirus threat.
However, they are providing help to all needy people without considering race/ethnicity, colour or religion/sect.
Specially, MWM's Al Majlis Disaster Management Cell, ISO and SUC actively run their separate relief operations.
ISO stands for Imamia Students Organisation while SUC stands for Shia Ulema Council and MWM stands for Majlis Wahdat-e-Muslimeen.
Their volunteers remain active all over Pakistan.