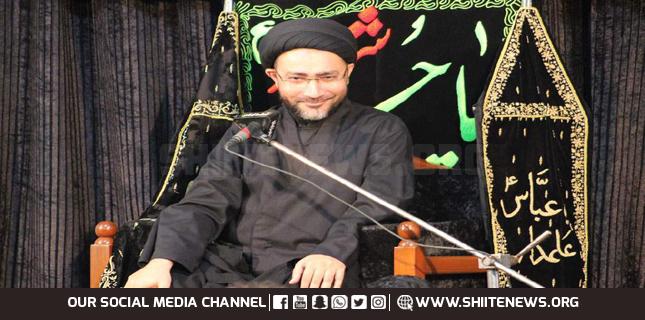 Allama Shahenshah Naqvi demands lifting of ban on Khidmat Khalq Foundation.
Renowned Shia Islamic scholar Allama Shahenshah Naqvi made this demand during his visit to the KKF's headquarters.
Khidmat-e-Khalq Foundation is charity or welfare organization of Muttahida Qaumi Movement (MQM) Pakistan.
Allama Shahenshah appreciated all those who are helping deserving people in current challenging times due to lockdown.
Government of Pakistan has imposed lock down to prevent spread of deadly Coronavirus in the country.
However, it has negatively impacted the low-income people and daily wagers.
MQM thanks Allama Shahenshah Naqvi for visit to charity body of the party.
MQM Pakistan convenor Dr Khalid Maqbool Siddiqui thanked the scholar for his visit.
Amir Khan and other leaders of the MQM accompanied him.
They briefed Allama Shahenshah on working of the KKF. They said they are providing help to the needy people.
Moreover, MQM appeals to the philanthropists to donate them wholeheartedly so that they help people. Online celebrations mark birth anniversary of Imam Mahdi in Pakistan.
Earlier, Allama Shahenshah Naqvi had asked Pakistanis to face current situation courageously while demonstrating steadfastness.
He urged politicians and religious scholars to convey good messages to people so that they don't fall to disappointment.
Babul Ilm Welfare Organisation's head further said that Hazrat Mohammad (BUH) and his Ahle Bayt (PBUTH) remain source of guidance. He said Imam Mehdi leads oppressed humanity; therefore, we need to confront the current challenges courageously and patiently.
Meanwhile, he also called for unity of nation and solidarity with each other to defeat the threats.
He said that differences, bias and chaos would harm the country hence nations must refrain from such things that leads to disunity.