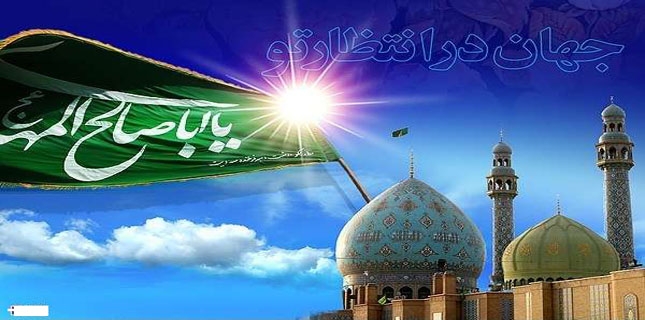 Online celebrations mark birth anniversary of Imam Mahdi in Pakistan. People have to postpone congregations due to lockdown to prevent spread of Coronavirus.
With the support of Islamic scholars, government has imposed restrictions of gathering of people and also on congregational prayers and gatherings of people of all kinds.
Online celebrations mark birth anniversary
For that reason, Shia Muslims held online celebrations to mark the birth anniversary of Imam Mahdi.
Famous manqabat khwan such as Shuja Rizvi, Atir Hyder, Mir Hassan Mir and others recited poetry live on their social media platforms.
Similarly, many recited special pray. That means video/teleconference marked the celebrations on 15th of Shaaban.
Meanwhile, top trending attracted social media viewers attention to Imam Mehdi whose lovers set trends on his birth anniversary on 15th Shaaban.
The hashtag #TheOnlyHope , #ImamMahdi, #ArrivalOfLastSaviorMEHDI and #ThePromisedSaviour remained top trending.
Top trending attracts social media
It attracted Twitter users in Pakistan and rest of the world.
Specially, #TheOnlyHope became the top trending in Pakistan with at least 100,000 tweets.
Muslims revere Imam Mahdi (also spelt as Mehdi) as the last divine Saviour of oppressed humanity.
Many celebrate his birth anniversary on 15th Shaaban according to Islamic lunar calendar.
Meanwhile, Shia Islamic parties leaders and eminent scholars also issued special messages on the occasion.
MWM Pakistan secretary general Allama Raja Nasir Abbas Jafari appealed to people to pray for country and nation on the sacred occasion.
Majlis-e-Wahdat-e-Muslimeen leader urged people to remember that the divine Saviour stays alive among them.
Allama Raja Nasir cited other religions too agree with this Islamic creed that the God-appointed Saviour would rid oppressed humanity of injustices and oppression.
However, he also called for observance of celebrations at homes and under precautionary measures.
Moreover, Shia Ulema Council leader Allama Sajid Naqvi also issued message. He said that all Muslims believe in Imam Mehdi as the common leader of the oppressed humanity.
He said that all Muslims believe he would exterminate forces of oppression and end the injustice from across the world.
He said that Muslims also believe that Imam Mehdi would form government and establish rule of justice.
Veteran Shia Islamic scholar Allama Syed Razi Jafari Naqvi said the humanity wait for a savior since long.
Jafaria Alliance head further said that let alone Islam, Judaism, Christianity, Zoroastrianism, Hinduism and others also wait for Messiah/savior of humanity.
He said that Shab-e-Barat, the night between 14th and 15th Shaaban becomes sacred because of its link with Imam Mehdi.
He said that Imam Mehdi would reappear as that savior/Messiah who would establish justice and peace across the world.