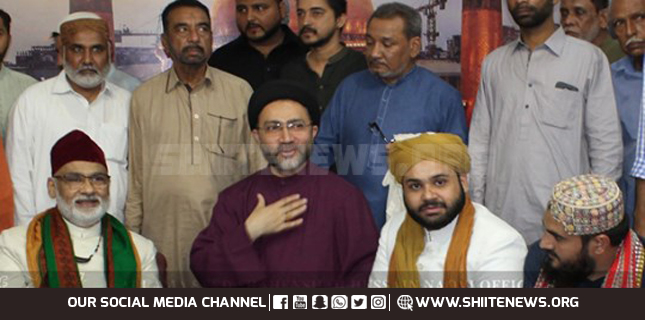 Allama Shahenshah Naqvi asks Pakistanis to face current situation courageously while demonstrating steadfastness.
He urged politicians and religious scholars to convey good messages to people so that they don't fall to disappointment.
Babul Ilm Welfare Organisation's head further said that Hazrat Mohammad (BUH) and his Ahle Bayt (PBUTH) remain source of guidance.
Allama Shahenshah Naqvi asks
He said Imam Mehdi leads oppressed humanity; therefore, we need to confront the current challenges courageously and patiently.
Meanwhile, he also called for unity of nation and solidarity with each other to defeat the threats.
He said that differences, bias and chaos would harm the country hence nations must refrain from such things that leads to disunity.