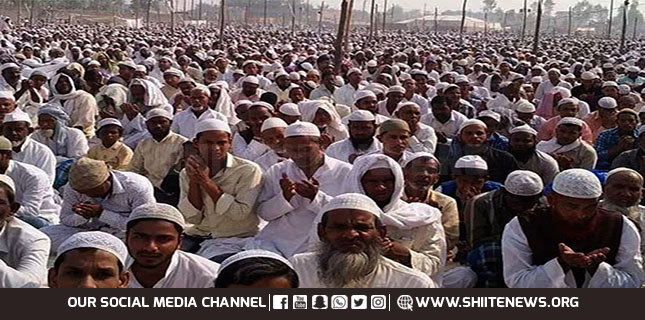 Coronavirus infects father and son during participation in Tableeghi Ijtima in Raiwind Lahore (Punjab province). Police guard their house in Swabi Khyber Pakhtunkhwa province.
The father and the son had returned their Colonel Sher Kilay village in Swabi (KP).
Coronavirus infects father and son
When the symptoms of the deadly virus come to the knowledge of the concerned authorities, they took action.
Although the district administration had not shifted them to quarantine centre but they deployed policemen outside the house.
Officials concerned remain concerned over possible spread of deadly virus in the entire village.
However, the administration is delaying action and remains engaged in conducting relevant tests.
Meanwhile,people of Pakistan have expressed dismay over this biased double standard and two different policy to deal with same pandemic threat.
They say it would not help prevent spread of Coronavirus pandemic but instead it has already spread through Deobandi Tableeghi Jamaat and those others returned from other countries.
Notably, at least 1 million have entered Pakistan from abroad but returned homes without spending even a single day at government's quarantine centres.
On the other, those Shia Zaireen who returned Pakistan vias Taftan border crossing had to undergo more than one-month quarantine under the government's supervision.
Victims legitimately call this religious/sectarian discrimination and Pakistan is paying heavy price for exempting others from quarantine.
Resultantly, people who returned from Saudi Arabia, UAE, elsewhere or attended Deobandis Tableeghi Ijtima (congregation) Raiwind, have spread the deadly virus.
Some of them have died of the COVID-19 but government target Zaireen only and that too differently.