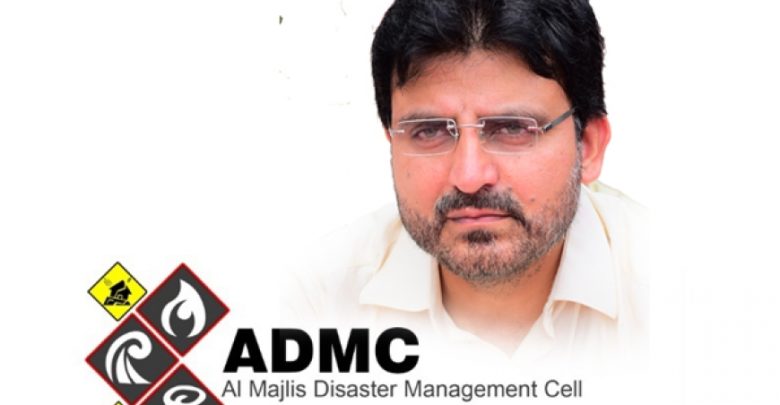 MWM establishes Al Majlis Disaster Management Cell with Nasir Shirazi as its head to deal with the situation arising out of disasters.
Hundreds of MWM workers have begun serving under newly-established AMDMC.
Majlis-e-Wahdat-e-Muslimeen Pakistan's deputy secretary Nasir Abbas Shirazi leads the team.
MWM establishes Al Majlis
Shirazi urged people of Pakistan to strictly abide by precautionary measures individually to avoid Coronavirus pandemic.
He said that MWM had always supported the government in such efforts on humanitarian ground.
Allama Baqir Zaidi congratulates Zaireen
Meanwhile, Allama Baqir Zaidi congratulated Zaireen over return to homes after their negative test reports of Coronavirus.
Majlis-e-Wahdat-e-Muslimeen Sindh chapter secretary general Allama Baqir Zaidi said this in a statement.
He further said (Shia) Zaireen (pilgrims) are a role model for all Pakistanis because they protected 220 million Pakistanis through cooperation.
MWM leader cited Zaireen's cooperation with the government during long stay at quarantine centres. He said other Pakistanis should also follow the suit.
Allama Baqir appreciated the volunteers of MWM, Wahdat Youth and other Shia Islamic parties and welfare organisations for their services for Zaireen.
Earlier, government allowed 640 pilgrims to go home after negative test reports and after a month long stay at quarantine centres in Taftan and Sukkur.