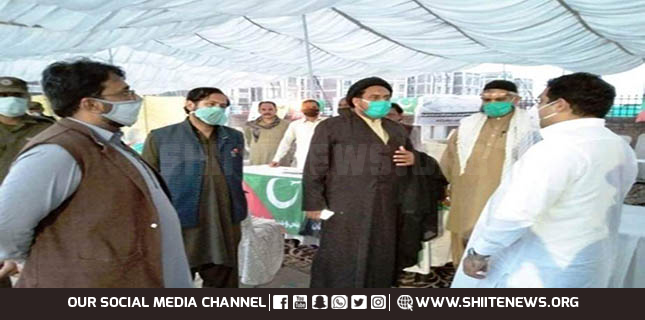 Punjab govt to shift over 600 Zaireen to homes after quarantine, according to chief minister Punjab Usman Buzdar.
He made this announcement while briefing the press in Lahore today.
Punjab Chief Minister announced more than 600 Zaireen (pilgrims) were tested negative.
Punjab govt to shift over 600 Zaireen
He said that they have completed the 14 days period, and have no symptoms of Coronavirus.
Therefore, Punjab government will shift them to their homes from quarantine tomorrow.
However, they will remain under observation.
Government allows 640 pilgrims to go home after negative test reports and after a month long stay at quarantine centres in Taftan and Sukkur.
Shia Zaireen (pilgrims) had to spend at least a month at quarantine centres on their return from Iran via Taftan border crossing.
First, the security officials and the government quarantined them for two weeks at Taftan town.
Then, the government shifted them to provincial government's quarantine centres.
Aforesaid 640 Zaireen belonging to Sindh had undergone second quarantine at Sukkur.
Despite genuine complaints of lack of essential facilities, they cooperated with the government and stayed at quarantine centre Sukkur.
Finally, their negative Coronavirus test reports came to rescue them.
Officials concerned prepared their list with details and began sending them to their homes.
Zaireen (pilgrims) said they had cooperated with the government with a view to protect 220 million Pakistanis.
They urged all coming from any country to Pakistan to follow the suit.
According to some volunteers, government assured that they would not disturb these pilgrims.