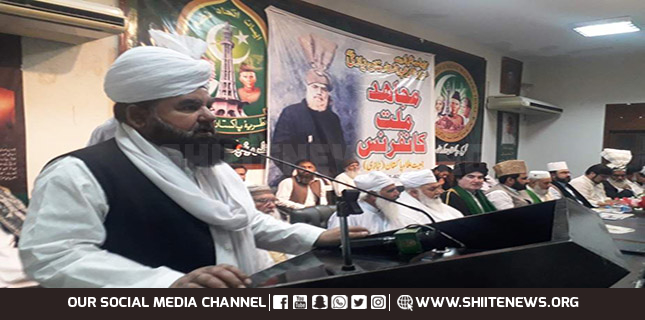 Sunni party leader demands withdrawal of all sanctions on Iran after Coronavirus poses serious threat to the country.
Jamiat Ulema Pakistan-Niazi leader Pir Masoom Hussain Shah Naqvi made this demand on humanitarian ground.
He urged the international community to mount pressure on United States to lift all sanctions the Washington DC has imposed to date.
Pir Masoom said this while talking to a delegation of JUP Punjab chapter who called on him in Lahore. Pir Akhtar Rasool Qadri led the delegation.
JUP-Niazi leader cited that Iran had signed an international nuclear accord which other permanent members of the UNSC plus Germany also signed.
But President Donald Trump unilaterally withdrew United States from the nuclear agreement.
He lamented that United States also assassinated Iran military general Qassem Soleimani and now continue blockade of Iran.
Pir Masoom urged the Muslim Ummah, OIC and international community to help Iran in its fight against Coronavirus.