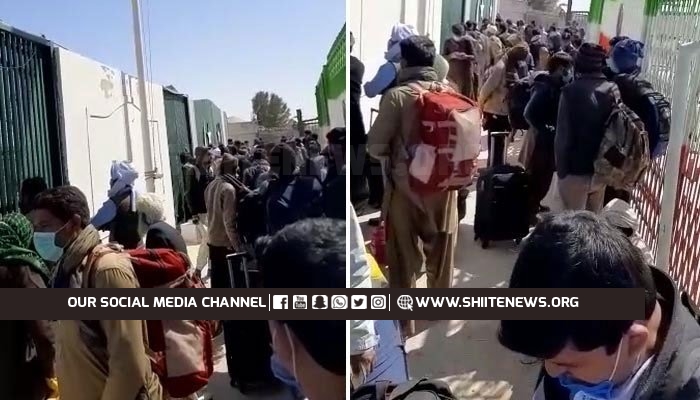 Allama Wahidi laments lack of essential facilities for pilgrims at Taftan border town.
Shia Ulema Council leader Allama Arif Hussain Wahidi expressed concerns over lack of facilities for pilgrims at Taftan border town.
He said that pilgrims (Zaireen) were suffering from multiple problems due to shortage of blankets/ quilts and toilets.
Allama Wahidi laments lack
He said that according to reports from Taftan border town, there are only four toilets for a group of 270 pilgrims. Many of them have to stay in garage.
Moreover, Allama Wahidi said that tents or temporary residential arrangements are not adequate.
He said that business visa holders don't need to face these restrictions which the pilgrims are facing with.
He said there is no medical checkup and no other restrictions for arrivals and departures of business visa holders.
The SUC Pakistan general secretary said that illegal border crossings continue as usual but only pilgrims face restrictions.
He called it discrimination and double standard and demanded end to this unfair policy that is against the Constitutionally guaranteed human rights.