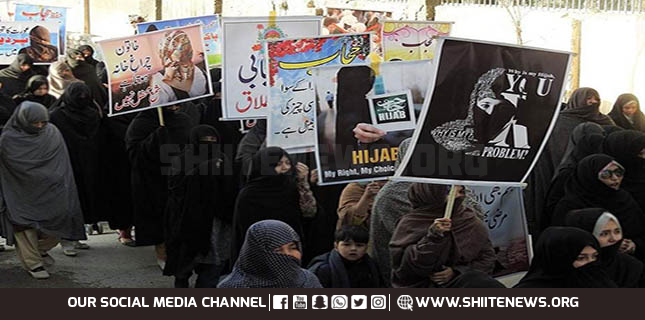 Hazara Shia women rally defends sanctity of women against vulgarity.
They took out rally in Quetta to express their opposition to those violate sanctity of women in the name of women's rights.
Shia Hazara women were wearing hijab and vowed to protect sanctity of women including hijab.
They were carrying placards and banners while raising slogans in support of their demands.
Scholars and children also joined the rally to express support to struggle against vulgarity.