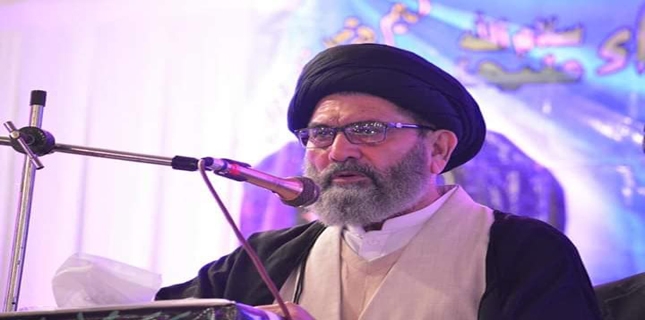 Allama Sajid Naqvi hails Ayatollah Khamenei statement for Indian Muslims who are facing with persecution at the hands of extremists.
He said the statement proves Supreme Leader of Islamic Revolution Ayatollah Seyyed Ali Khamenei patronises the Islamic world.
Shia Ulema Council leader cited Ayatollah Khamenei stated that anti-Muslim attacks in India saddened Muslims around the world.
Allama Sajid Naqvi hails
He welcomed and supported the statement of the Supreme Leader and World Ahle Bayt Assembly.
Allama Sajid Naqvi said that both had condemned anti-Muslim attacks and persecution in India.
He said that at least 53 Muslims had embraced martyrdom so far due to anti-Muslim attacks.
The senior Shia Islamic scholar also noted that anti Muslim riots broke out soon after US President Donald Trump's visit to India.
Pakistan lauds Ayatollah Khamenei's
He thanked Iran Supreme Leader Ayatollah Khamenei and President Khamenei for speaking against the oppression & massacre of Muslims in India & Kashmiris in IOJK by the Hindu supremacist Modi regime.
He tweeted this praise.
He said it was sad to see that few voices from the Muslim world were speaking out and condemning it, while more voices were being raised in the West condemning the Hindu supremacist Modi regime's massacre of Muslims in India and Kashmiris in IOJK.