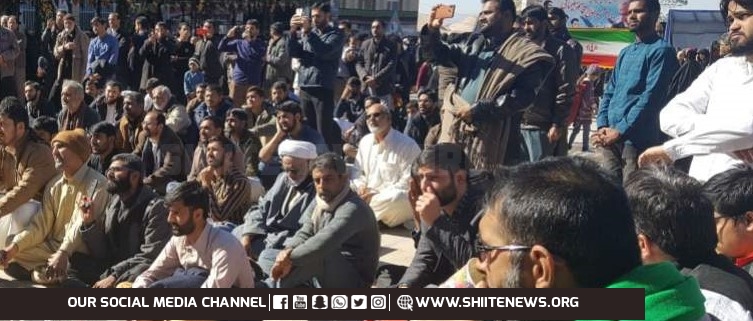 Pakistani students pay homage to Qassem Soleimani at Kirman graveyard.
Those students are studying at universities and seminaries in Tehran, Qom, Isfahan and Mashhad.
They went to Gulzar-e-Shohada Kirman graveyard of martyrs.
Pakistani students pay homage
They gathered at the grave of martyr commander General Qassem Soleimani.
Islamic scholars gave sermon and addressed the mourners.
Pakistan students also recited Dua Kumayl at the grave on Thursday night.
They recited Dua Nudba on Friday morning.