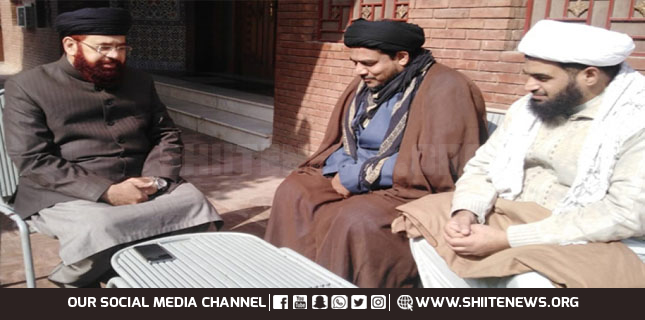 MWM to hold All Party Conference in Multan to discuss global scenario, unity of Islamic Ummah and policy of Pakistan.
Majlis-e-Wahdat-e-Muslimeen South Punjab chapter secretary general Allama Iqtidar Naqvi has begun inviting key leaders.
In this regard, he met former federal minister Sahibzada Hamid Saeed Kazmi. He formally invited him to attend MWM APC on January 17.
MWM to hold All Party Conference
Meanwhile, he also met Jamaat-e-Islami and Milli Yakjehti Council leaders.  During those meetings, he invited Mian Asif Mehmood Ikhwani and Safdar Hashmi.
While talking to MWM delegation, Sahibzada Hamid Saeed Kazmi appreciated the idea of unity.
Moreover, he said Muslim Ummah need unity and united viewpoint against common enemies and threats.