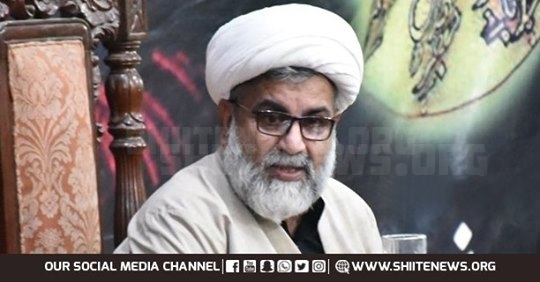 Allama Raja Nasir and Allama Wahidi reject Para 66 in Musharraf verdict while terming it against humanity and Islamic principles.
Both MWM and SUC leaders said this while reating to special court's judgment against former president General Pervez Musharraf (retd).
MWM reaction
Majlis-e-Wahdat-e-Muslimeen leader Allama Raja Nasir noted that observation of a judge shocked the entire nation.
Even those agreed with conviction now point fingers at the judges for inhuman observations, he said.
Furthermore, MWM secretary general called those observations as incivil and against human values.
However, he urged all institutions to refrain from confrontation due to sensitive conditions in the country.
Meanwhile, Shia Ulema Council leader Allama Arif Wahidi called Para 66 of the verdict against the Islamic and human values.
He said this while talking to journalists at the SUC office.
Backgrounder
Special Court Islamabad had awarded death sentence to former President Pervez Musharraf in a high treason case. The three member court headed by Peshawar High Court Chief Justice Waqar Ahmad Seth announced the verdict Tuesday. The court had reserved judgment in the case on the 19th of last month.
The high treason trial of the former military dictator for imposing the state of emergency on Nov 3, 2007, had been pending since December 2013.
Musharraf imposed a state of emergency. Besides, he also placed several key judges under house arrest in Islamabad and elsewhere in Pakistan.
Musharraf came to power after ousting then-Prime Minister Nawaz Sharif in a 1999 bloodless coup.
However, the death sentence evoked an instant reaction from armed forces and the PTI government.
While the judgment caused pain and anguish to armed forces, Attorney General Anwar Mansoor Khan questioned the legality of the very verdict.
Specially, he asked why hastily pronouncing the judgment against Pervez Musharraf in absentia.
The Para 66 in the detailed judgment of the high treason case against former President General (retired) Pervez Musharraf has angered many.
Due to it, government plans to file a reference in Supreme Judicial Council against Special Court judge Justice Waqar Ahmed Seth.
Specially, the word