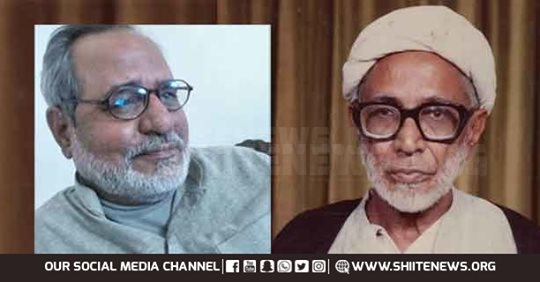 Malik Faiz Bux son in law of Mufti Jafar laid to rest in Lahore today. He passed away yesterday.
The son-in-law of renowned Shia Islamic leader Mufti Jafar Hussain died and buried in Lahore.
Burial in Mominpura
Moreover, thousands of people attended funeral prayers and procession. Burial took place in Mominpura graveyard.
During his professional life, Malik Faiz Bux served Pakistan as a journalist.
Services for Pakistan
The senior journalist had worked for leading Urdu daily Jang, Dunya and 92 News TV channel, respectively.
However, he remained part of central cabinet of ISO Pakistan during his student life.
Honour to shake hand with Imam Khomeini
Once, he had met founder of Islamic revolution of Iran Imam Khomeini in Tehran.
Moreover, for some time, he also served as Pakistan Bureau Chief of IRNA.
Although Malik Faiz Bux himself remained a luminary, his father in law continues to remain matchless scholar and leader.
Mufti Jafar spend very simple life with Islamic austerity. The pious leader and scholar challenged the dictarorial regime's un-Islamic zakat related decree.