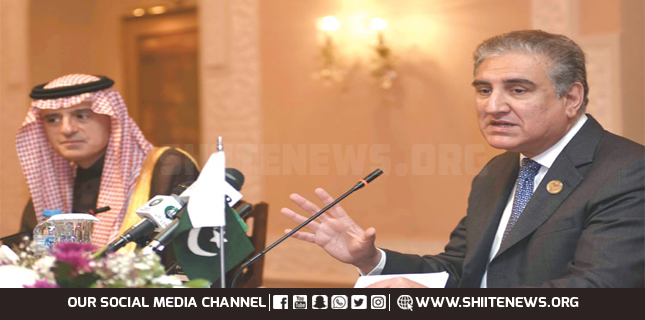 Foreign Minister of Pakistan also bows to Saudi pressure by calling off its planned visit to Malaysia.
Foreign Minister Shah Mehmood Qureshi had decided to represent Pakistan at Kuala Lumpur Summit after Prime Minister cancelled visit.
But, foreign ministry suprised senior journalists and anchorpersons by disclosing that even Foreign Minister would not attend the summit.
Ludicrously, officials referred to the division on the KL summit among the Ummah. Hence, Pakistan decided to skip it, they said.
Unortunately, the reason had it the top officials said Saudi Arabia and the UAE had convinced Pakistan not to attend the summit.
Because, the major Arab Muslim states – Saudi Arabia, UAE and Egypt – not made part of this group.
Furthermore, participation Qatar and Iran also irked Saudi monarchy about the agenda of the summit.
Ironically, Saudi Arabia and UAE have preferred India to Pakistan dspite extremist Modi government's brutalities in occupied Kashmir.
But, Pakistan government has sacrificed its sovereignty, let aone national and Islamic Ummah interest for the sake of pro-India monarchies.
Prime Minister of Pakistan cancels Malaysia visit due to Saudi pressure that aimed at aborting Kuala Lumpur Islamic Summit.
Interestingly, news regarding cancellaton of the scheduled visit came after Prime Minister Imran Khan's Riyadh visit.
However, he met with Saudi Crown Prince MBS during that visit.
Karachi-based Express Tribune gave an amazing report on the visit. It says Pakistan assured Saudi Arabia it would not become part of any initiative, which might undermine the kingdom's interests.
Almost all private newspapers and TV channels portrayed cancellation a done deal.
Nobody takes pain to ask why Pakistan government prefers Saudi monarchy's interests to its own national interests.