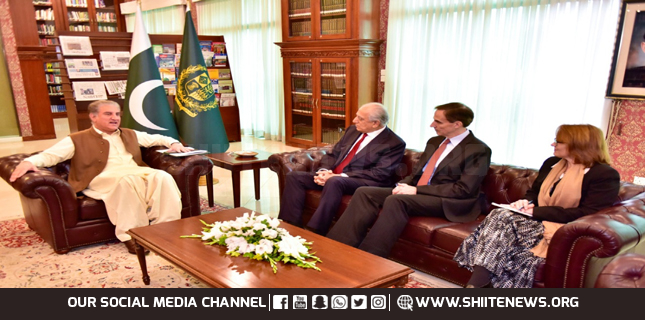 Zalmay Khalilzad apprises FM Qureshi of US-Taliban talks details during his visit to Islamabad today.
Pakistan will continue to sincerely play the role of facilitator in the Afghan peace process.
Shah Mehmood Qureshi mae this assurance while talking to the US Special Envoy on Afghanistan Zalmay Khalilzad who called on him.
Foreign Minister noted that peace in Afghanistan is imperative for peace and stability in the region.
Furthermore, he reiterated Pakistan's stance regarding no military solution to the Afghan conflict.
Zalmay Khalilzad apprises FM
Meanwhile, the US envoy Zalmay apprised him of the details of the US-Taliban talks.
Zalmay Khalilzad appreciated Pakistan's role for peace in Afghanistan.