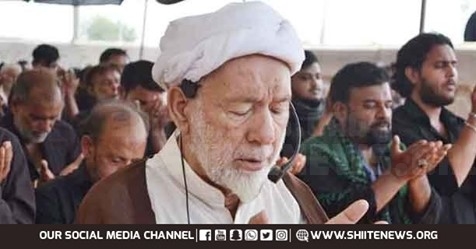 Allama Mohammad Ali Sabri
Eminent Shia Islamic scholar Allama Mohammad Ali Sabri passes away in Karachi on Thursday.
Allama Sabri had served as a scholar, teacher, guide and prayer leader throughout his pious life.
Particularly, residents of Mohammadi Dera Malir benefited much from that strict follower of true Islamic ideology.
Moreover, admirers revere him as staunch defender of Wilayah of Islamic Jurisprudents during the time of occultation of Imam Mehdi.
Islamic revolution always remained source of inspiration for him. He specially taught many students while preaching them true Islam.
Notably, he left behind a precious legacy, let alone related mourners.