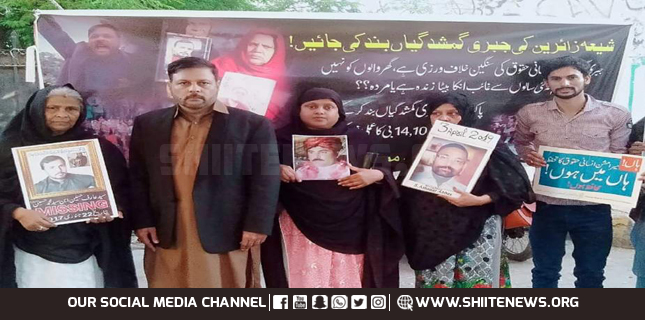 Families of missing Shias protest at Karachi Press Club to remind the state authorities to ensure end to enforced disappearance.
Besides, human rights activists and supporters also participated in demonstration held under the aegis of Shia Missing Persons Movement.
The Movement leader Rashid Rizvi and affected families spoke at the protest demo.
Specially, they noted that 66 Shia Muslims, including 22 from Karachi continue to suffer from unjustifiable enforced disappearance.
Furthermore, they reminded the army chief that he had expressed sympathy with the affected families.
The families demanded the authorities concerned to ensure release of said victims immediately.