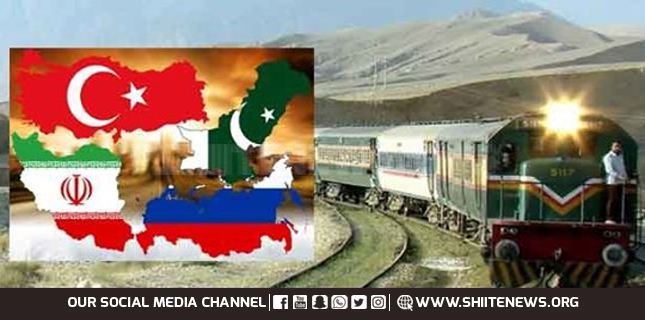 New railway track from Quetta to Taftan will facilitate Zaireen. Pakistan eyes railway track from Quetta to Taftan with Russia help.
If built according to plan, it will also facilitate Shia pilgrims.
The proposed project came to surface when Pakistan and Russia signed their largest-ever deal worth billions of dollars for expanding trade and business ties.
According to the RT report, Pakistani officials have announced this.
Reportedly, Moscow will also help Pakistan construct a railway track from Quetta to Taftan.
Pilgrims to benefit
Due to incessant threat from terrorists, pilgrims travel by road continues to remain unsafe.
And security policy for them requires security convoy that delays their smooth travel between Quetta and Taftan.
Hence, travelling via railway will reduce their cost on travel and security.
Meanwhile, Russian Minister of Industry and Trade Denis Manturov led 64-member delegation have come to Pakistan on official four-day visit.
Furthermore, the deal they signed includes huge investments in energy, rail and steel industries.
According to the agreement, Russia will provide $1 billion financial assistance for the rehabilitation and upgrading of the Pakistan Steel Mills project.
Russia will supply Sukhoi Superjet 100 (SSJ-100) planes on both wet and dry lease with an option to purchase.
The narrow-bodied aircraft with a dual-class cabin capable of transporting 100 passengers over regional routes.
The two sides also discussed investments in the much-delayed North-South gas pipeline.
Russian companies are expected to build a gas pipeline from Karachi in the south to Lahore in the north-east to transport imported natural gas to meet the region's energy demands.
Earlier this year, Russia promised a $14 billion investment in Pakistan's energy sector, including $2.5 billion for the North-South pipeline project.