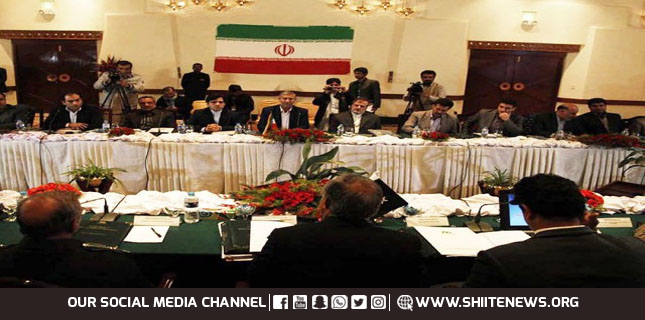 Pakistan seeks actionable intelligence for recovery of Iranian border guards kidnapped near the Pak-Iran border.
Specially, Iran has requested Pakistan for help in recovering three soldiers.
Recently, Iranian officials raised this matter at the sixth meeting of the Permanent Border Committee.
Pakistan seeks actionable intelligence
Furthermore, official sources said that Pakistani officials asked Iranian side to provide actionable intelligence in this regard.
They reminded that actionable intelligence needed for the whereabouts of remaining abductees to facilitate their recovery.
Director-General of Law Enforcement and Security of Sistan Baluchestan Mohammad Reza Jahantigh led the 12-member Iranian delegation while Deputy Secretary of the Home and Tribal Affairs Department of the Government of Balochistan Hafeezullah represented Pakistan.
However, both sides discussed the ongoing fencing on the border which commenced a few months ago.
According to IRNA, the fifth-meeting of the committee held on June 21, 2018 in the Iranian city of Zahedan.
Moreover, it also carried the DAWN December 4th report on its website.
Pakistan's help Iran
In Marchi 2019, Iran thanked Pakistani government for its efforts to facilitate the release of the abducted guards while expressing hope that the others to be released soon.
Then MFA Iran spokesman Bahram Qassemi had issued that statement.
The so-called Jaish ul-Adl terrorist group had kidnapped Iranian border guards on October 16 byat the Mirjaveh border point in Iran's southeastern Sistan and Baluchestan province.
But, Iran said that they took them to Pakistan.