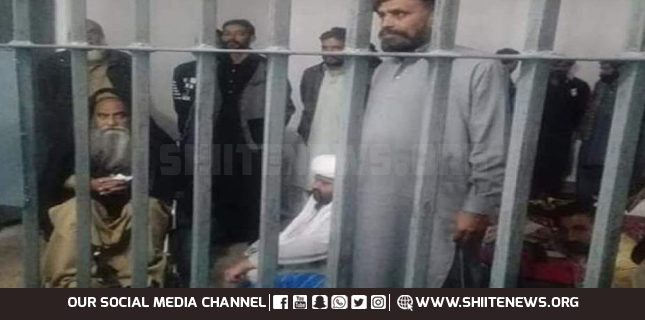 Imtiaz Taji Khokhar arrested with other gangsters with weapons. The ringleader Taji remains notorious for his takfiri nexus and heinous crimes in Rawalpindi and Islamabad.
Imtiaz Taji Khokhar arrested
Rawalpindi police arrested Taji with other accomplices on a complaint from a retired security official.
Furthermore, police seized m4 rifle, (222) gun, a sub machine gun, pistol and 665 bullets with 24 magazines.
Meanwhile, police said that according to the FIR, Taji gang tried to occupy the land of the complainant.
Besides, police said that Taji Khokhar remains nominated accused in 15 cases, including murders and murderous attempts.
The SSP of the area further said that Taji Khokhar was accused of encounters with police and providing shelter to proclaimed offenders.
Political backing
Moreover, his elder brother Haji Nawaz Khokhar had remained active in electoral politics but switched between PPP and PMLN.
Taji's nephew Mustafa Khokhar remains a close aide of PPP chairman Bilawal Bhutto-Zardari.
Takfiri connection
Meanwhile, Taji Khokhar also remains a close aide of outlawed Sipah Sahaba (ASWJ) ringleader M Ahmned Ludhianvi.
Because of that connection, he abetted ASWJ and Lashkar-e-Jhangvi in Rawalpindi Massacre on Ashura.
However, his close political ties saved him from consequences during the tenure of PMLN government.