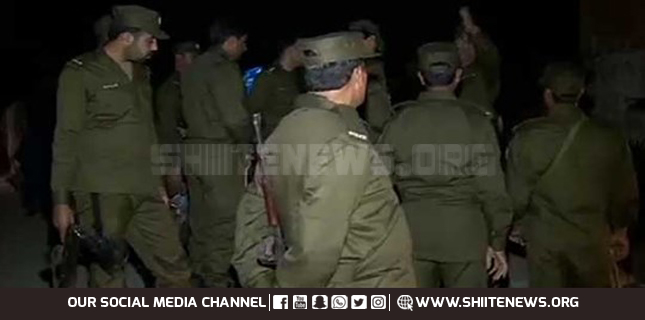 CTD arrests two ASWJ Sipah Sahaba terrorists in Muzaffargarh where they were hiding.
Akhtar Alam and Ahmed were hiding in an under construction house in Civil Lines neighbourhoood.
CTD arrests two ASWJ
The terrorists opened fire at cops but the latter managed to arrest them after an encounter.
The CTD officials said that the terrorists affiliated with Ghulam Rasool Shah Group of Sipah Sahaba (ASWJ).
Muzaffargarh saved
Furthermore, they said that they were planning terror attack but timely raid aborted their attempt.
Meanwhile, police sources said that CTD cops preempted major terror attack in Muzaffargarh. They also seized wepaons.